"Slazinger claims to have learned from history that most people cannot open their..."
– The three types of specialist
Words that last - Graphic - The Washington Post →
Responding Responsively
[vc_row el_position="first"] [vc_column] [vc_column_text el_position="first last"] This is a speech I recently presented at my local Toastmaster's club. It is part of a larger discussion I've done a few times about Responsive Web Design. I wanted to do… View Post
"Organic Mechanics are frightening. They have extreme depth of knowledge, but..."
– Organics and Mechanics: Rands In Repose I read that and think, wow, it sounds so like what I hear rattling around in my own head all day.
"Phil's title should be Humble Math-Addled Keeper of the Peace whereas Felix..."
– Titles are Toxic: Rands In Repose
Converted 19th Century Church Now a Spacious... →
Makes me wish I had purchased the for-sale church around the corner from where I live now.
Want To "Bang With Nobody"? Use Google+ →
parislemon: Steve O'hear for TechCrunch: When your product idea turns into a meme, you're probably doing something right. I'm referring, of course, to Bang With Friends. It's the controversial Facebook app that lets you privately nominate those in your Friends network you want to hook up with and alerts you if they feel the same way. This in turn gave rise to Bang With Professionals, a site...
The horrible truth about Spiderman's Anatomy « Bug... →
Uh… wow.
"Kentucky Gov. Steve Beshear says. "I think it's fun. I think these..."
– Unbridled Kentuckians Decide It's Time For A Kick-Ass New Slogan : NPR Steve, 'kicks ass' isn't innovative. Its 'thinks different' but is by no means innovative.
Adam Green: The Spectacular Thefts of Apollo... →
"Did Intel announce the follow-up to the 486 DX this year? Will it fit in an..."
– CESpool | TechCrunch Classic.
Black & Silver Suitjamas | The Legendary Suitjamas... →
Suit UP!!!
Rands In Repose: The Elegant Email →
As a person who spends a good portion of his life figuring out what he thinks by writing it down, I have learned to recognize when an email is therapy is for me and only me. I still write that 17-paragraph opus about the horrifying mess that is our interview process, but halfway through the rant I realize this mail is just for me.
"The Macalope is confused because he thought Lyons wrote for Newsweek. It seems..."
– The Macalope Weekly: From bad to worse | Macworld
"The longer you're a bad listener, the smaller your world gets and the narrower..."
– Rands In Repose: You're Not Listening
"Just because you're at work doesn't mean you're getting work..."
– You Waste A Lot Of Time At Work
Hilarious: Siri's temperament after a year of... →
(via Instapaper)
AAWAAWH… I Can Finally Go Home and Relax [Comic] →
(via Instapaper)
The Limits of Human Rationality →
(via Instapaper)
Should Testers Play Planning Poker? →
(via Instapaper)
Last American Who Knew What The Fuck He Was Doing... →
Are you the problem? « Bits and Pieces →
What does it mean if you know both?
Taxonomy of Big Bird – Boing Boing →
Brilliant. Utterly brilliant.
Tablets are Empowering Users — The Brooks Review →
Best line: Tablets are not only a massive shift because of low-CPU powered computing and touch interfaces. They are shifting the balance of power back to the user.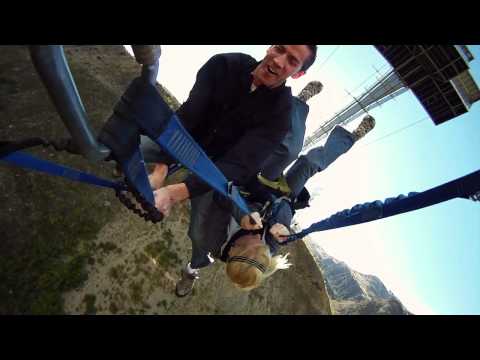 Talk Dirty to Me, Paul Krugman: So, Steve Jobs has... →
drcairns: So, Steve Jobs has left his role as Apple's CEO. Like, for good this time. It's a shame, but it was inevitable, and it sounds like everything's running pretty well down in Cupertino anyway. For the purposes of this anecdote, it's worth noting that I grew up in a house entirely surrounded by Macs….
Revised London Olympics logo, now with rioter! –... →
I LOLd when I saw it.
Make Your Franklin Gallery →
Some of these are just fantastic. See the ones by Christelle, Fermoyle and Matthew Everett. Many of the rest are idiotic, but these three I would love to have (many of them) in my own wallet!
Congrats to Amy Winehouse →
Oh. My. Word.
Making Desktop Webapps in Lion →
This is without a doubt the coolest feature in Lion that I will never use. I love the idea, just doesn't fit my workflow.
ignore the code: Infobar →
This is genius. It almost, but not quite, makes me want to use an android device. Too bad it doesn't look to be available in the US.
Salt & Fat: Burgers →
Memorial Day kicked off the unofficial start of grilling season here in the US of A, which no doubt means many of you are going to be pattying up some hamburgers over the next few months. A good burger is a thing to take pride in and a little extra attention will help get it just right. …
Bacon Pigs... YUMMY!!! →
Jose Antonio Vargas and the Politics of Compassion... →
I am quite sure that I could never come up with a more thoughtful overview of everything wrong with the immigration debate than Timothy Lee did here.
"Apple will remain in a position of power for the foreseeable future because they..."
– Apple's SaaS: Software as a Soul
Coding Horror: Performance is a Feature →
Flamethrowing trombone - Boing Boing →